Tony's Thoughts
With the Filing deadline moved to May 17th some of our clients who were "On the Bubble" for 4/15, might make the cuts for 5/17 filing!
Here's something worth seeing from cpatrendlines.com.... https://cpatrendlines.com/2020/06/23/tax-pros-refuse-to-give-up-e-filing-edge/
CPA & accounting firms are swamped due to the delays caused by government regulations changing daily in the early stages of the COVID-19 crisis, shifting gears to assist clients with SBA, PPP and other government funded relief programs, some firms having staff shortages, furloughed workers or slowed down efficiencies while having to establish remote employees and processes. Generally the industry is a bit behind returns, which has been extended to July 15th. If the IRS keeps the July 15th deadline and doesn't extend it out further – sit back and watch the "missing" returns appear like magic by the end of July. In the meantime, get out, go about living your lives while exercising caution when needed, washing hands, wiping down areas of exposure…..
I'm tryina keep my mouth shut, but I just can't……
My head hurts, my eyes are tired, I'm a little stiff from sitting at my desk working longer days, and longer weeks during the height of busy season.
Meanwhile, all I see, hear,read about AND even thinking about is this fricken dam virus…..
Schools closing, large events being cancelled or cut back, colleges resorting to online instead of in person classes, NCAA Tournament games are being played with essential staff & attendance only....
What's next, are they gonna cancel St. Patrick's Day Parade? Oh, wait, they already did.
Now it's Coladonato CPA's turn to chime in with a COVID-19 announcement of our own, because I want a piece of the action:
Below are the 14 steps that Coladonato CPA is taking to help keep our employees, clients and friends safe from this Coronavirus virus:
Wash hands (not for 2 seconds, but at least 10-30 seconds with warm soapy water).
Wash hands again
Dry said hands / and throw out the paper towel. Or if using a cloth towel, make sure it's hung up to dry and not just smolder in dampness
Wash face a few times per day. Follow steps 1 through 4 for your face
If you sneeze, go back to steps 1 through 4
If you cough, go back to steps 1 thorugh 4
If you spend a lot of time around many people, out in public, in your office, or wherever…. then go back to steps 1 through 4 a few more times.
If you're feeling sick, have trouble breathing / shortness of breath, sore throat, feeling like a cold is coming on – stay home and stay out of circulation, AND call your doctor.
When you enter a room, exit a room, or just randomly throughout the day sitting in a room – use Lysol, Clorox or similar wipes to wipe down door knobs, light switches, phones, etc.
If you haven't done anything, go back through steps 1 thoruh 4, then continue on to steps 5 through 9.
Do this again.
And again.
Be careful as to not shake, kiss, hug, or roll around with too many people. If you do…. Go back to steps 1 thorugh 4.
Don't go out and buy 100 rolls of toilet paper, food, gallons and gallons of water, milk and eggs.
Hey, I'm not knocking what's going on out there to be careful – but let's face it, the media is creating havoc and making things worse with their bliz of insanity.
Think of the past few years when schools closed / and how many alerts & notifications we've received via phone, text, email because it's…. SUPPOSED to snow. Not because it already snowed, but because it's "supposed" to snow, and only to find that it didn't even snow…..

As a result of our media frenzy - society is going crazy and being OVERLY cautious.
I guess it's better than the alternative, ignoring and minimizing the information available while having a virus running more rampant than it already has spread.
Anyhow - just be smart, clean and extra cautious. But for GOD's sake… don't let this stop you from living your daily lives. Now go out & do whatcha gotta do.
Sorry, I just had to rip the masking tape off my mouth……
PA has an "Unclaimed Property" law that came into effect a long time ago that requires companies that have old, stale dated uncashed checks or credit memos, etc. to be reported and submitted to the state, so the recipient of those funds has a place to come back in the future to claim them. When this first was rolled out many manymoons ago, I checked it out and found a $100 or so that was owed to me from Peco for an overpaid refund that was due to me from a rental prop we used to own. Are you gonna hit the jackpot? Highly unlikely, but you never know, a few extra bucks never hurts. Check out the website and do your own little search:
Ah, yes…. the 2020 IRS flood gates have officially opened on January 27th and they've begun accepting e-Filed tax returns. So if you haven't done so yet, it's time to get your shi---stuff together. Remember, the deadline to file & pay tax due is Wednesday 4/15/2020. If you file for an extension, you have 6 more months to file – but make sure you paid in enough, so you don't owe when you file. Otherwise, you might get hit with some unexpected penalties and interest.
This is the time of year when those pesky scumbag money hungry cockroaches come out to play their wicked games and try prey on those who may be susceptible to being duped. Elderly, foreigners who speak little English, or others who are too trusting of others are prime candidates. I recently got this email from the Social Security Administration about being careful if you receive a suspicious phone call…. As a general rule: Don't ever give your social security number to ANYONE, regardless of where they say they are from. Never! If you get a call that seems a bit odd, chances are, it is a scam. And if the caller asks you for information to "confirm your information" or "for verification purposes", such as your social security number, your credit card account number because they are from your bank / credit card company", etc., DO NOT EVER give them any information at all. Not your name, not your address, not any account numbers, and most definitely do NOT give your social security number to ANYONE over the phone. Instead, do what we've become accustomed to doing in our house, and respond with…. "You called me, so you tell me my social security (or account, credit card, etc.) number"….
Always, keep in mind that government agencies such as the IRS, Social Security Administration or other State Tax Departments will NOT call you because you owe back taxes, or to tell you there's a problem, etc.
And lastly, please please tell your parents, friends and relatives to beware of the same!!!
Hear ye, here ye….. The "simplified" tax returns have been in the market for a year now and simplified indeed…. NOT. The 1 page tax return is here, but we added another 5 or 6 stupid schedules to support the numbers on that 1 page. Yeah, I'm no fan of it, especially after reviewing tax returns for 20 years where the forms have been pretty much the same with a few tweaks here and there…. Getting thrown into these new forms ain't so fun.
Anyhow - with this "simplification" comes some confusion as well about what to do with your paycheck if you're working for wages.
Here's how I look at this. If all went well with your tax returns last year then don't need to do anything. If it ain't broken, don't fix it.
If you weren't happy, and owed a lot more than normal when you filed, you should update your employer with a new W4 and make some tweaks. Usually, that comes to play with dual incomes, multiple jobs with multiple W2's, part-time jobs with no taxes taken out, or kids and various credits for education, etc. Talk to your tax preparer if you need help.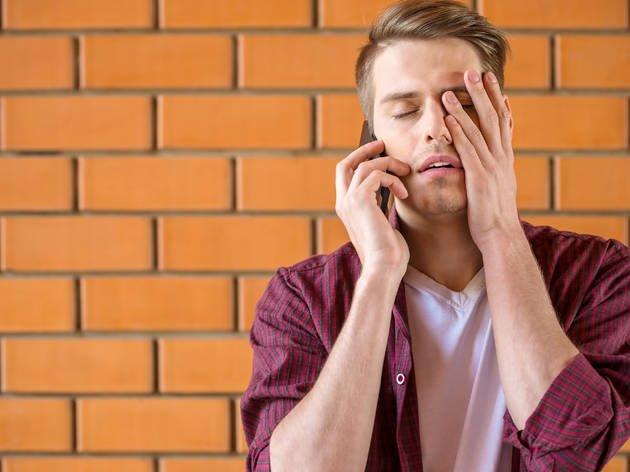 If you haven't talked to your accountants about 2019 tax planning since you got your 2018 tax returns done, let alone discuss any business planning moves, decisions over the last 11 months – now's the time to make the call. Contact Coladonato CPA now to set your year-end tax planning / review meeting. We're busy working with our business clients now, but we'll try and fit you in.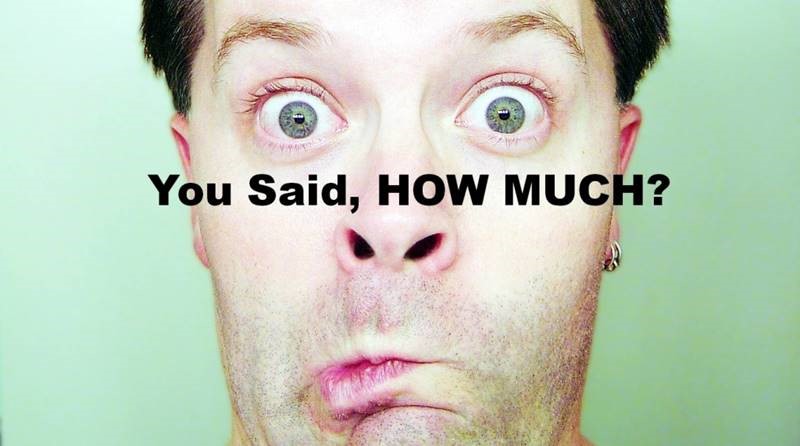 See the IRS Article below suggesting taxpayers check their tax withholding as part of their wedding plans.
I gotta tell ya….. I completely agree.
When taxpayers get married, what people don't realize is that their income often doubles (or sometimes more than doubles), causing them to enter a new realm of tax bracket – and the end result is not pretty. Even when buying a home, and the added mortgage interest and real estate taxes for less than a full year doesn't exceed the standard deduction, the shock is even bigger.
If you're making major life plans (marriage, home, business start-up, investing in real estate, etc.) give us a call to help you plan and avoid the "OH SH---T" scenario in April.
---
IRS Tax Tip 2019-68
Taxpayers should include tax plans in their wedding plans
Couples getting married this year know there are a lot of details in planning a wedding. Along with the cake and gift registry, their first tax return as a married couple should be on their checklist. The IRS has tips and tools to help newlyweds consider how marriage may affect their taxes.
Here are five simple steps that can make filing their first tax return as newlyweds less stressful.
Step 1: Taxpayers should check their withholding at the beginning of each year, or when their personal circumstances change — like after getting married. Using the IRS Withholding Calculator is a good way for taxpayers to check their withholding. Taxpayers who need to change their withholding should complete and submit a new Form W-4, Employee's Withholding Allowance Certificate, to their employer.
Step 2: Marriage may mean a change in name. If either – or both – of the newlyweds legally change their name, it's important to report that change to the Social Security Administration. The names on the taxpayers' tax return must match the names on file at the SSA. If it doesn't, it could delay any refund.
Step 3: If a marriage means a change in address, the IRS and the U.S. Postal Service need to know. Newlyweds can file Form 8822, Change of Address, to update their mailing address with the IRS. They should notify the postal service to forward their mail by going online at USPS.com or by visiting their local post office.
Step 4: Taxpayers who receive advance payments of the premium tax credit should report changes in circumstances to their Health Insurance Marketplace as they happen. Certain changes to household, income or family size may affect the amount of the premium tax credit. This can affect a tax refund or the amount of tax owed. Taxpayers should also notify the Marketplace when they move out of the area covered by their current Marketplace plan.
Step 5: Newlyweds should consider their filing status. A taxpayer's marital status on December 31 determines whether they're considered married for that full year. Generally, the tax law allows married couples to file their federal income tax return either jointly or separately in any given year. Taxpayers can use the Interactive Tax Assistant to determine which status is best for them.
Share this tip on social media -- #IRSTaxTip: Taxpayers should include tax plans in their wedding plans https://go.usa.gov/xmGXn
Claim about taxing the rich / those with incomes over $10M by 70%..... Well, let's face it – who can't make a decent living off of earning $10M or more? Then again, how many of us know anyone who's making more than $10M a year??? Anyone? Anyhow – here's my take on this crap. First off – I get where she's coming from…. especially someone who originally claimed that she can't afford to live & pay DC rents. Trust me, I know what she's talking about. HOWEVER – the notion that "the rich don't pay enough tax" is absurd. Typically, when in a conversation with someone who says this to me… I immediately respond with…. "Really? You don't think rich people pay a lot of taxes?" Usually, it takes them off guard. Then I follow up with…. "What do you consider a rich person?".
Generally, I'll get a few "Uhh…. I dunno, people making a lot of money, maybe $1M a year, or so". Then I ask…. "Have you seen or worked on tax returns for anyone making a mill?". That usually shuts them up.
Back to Ocasio-Cortez's plan….. Ok, really, 70% tax? C'mon – she doesn't realize that the person making this much $$ has already paid 40% tax between Fed, state, local taxes / let's not forget there's NO tuition credits, child credits, or credits for anything basically. So, let's get off the high horse and speak with some common sense…...
Found this interesting, in that many small business owners think they're just "too small" to have an employee handbook. "Eh, we don't need an official handbook".... Frankly, no matter how small or how large - you should have some form of handbook / or guidelines for workers. For the 1, 3, 5 or so employee smaller businesses - an employee "handbook" could be as simple as a 1 or 2 page handout. No need to make a big deal about it / just need to cover some important items so it's "in the handbook", and policies are set.